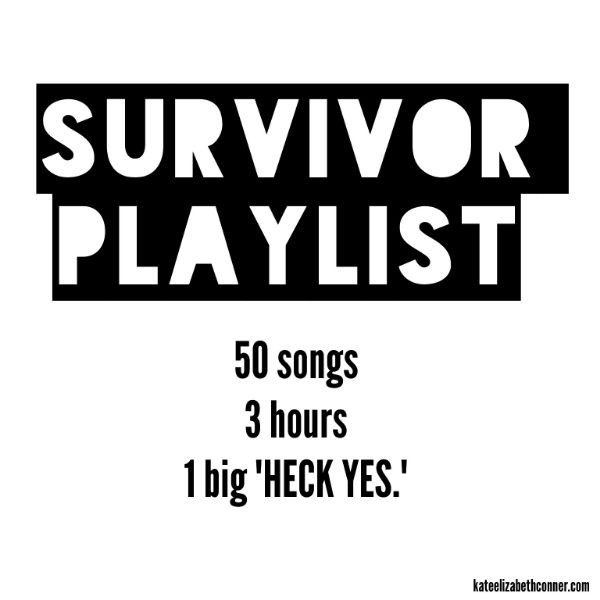 Contents:
50 songs fit for survivors - spanning generations, moods, and genres.
Uses:
3-minute dance party.
Lie motionless on the floor  with the feels.
Scream "How you like me now?!" with  The Heavy.
Turn it up so that the only thing you can feel is bass.
Listen to "It is well with my soul" on repeat until you believe it.
Get your Beyoncé on.
Enjoy!
***fist pumps around the room to Gloria Gaynor***
Kate
You can listen from here, or follow this link to open the playlist in Spotify.
The Survivor Series giveaway is still live!  Share a #survivorseries post for a chance to win $150+ in coffee, music, books, and other survival essentials.  Click here for details.
You guys, I wrote some books!  They're really good and if you buy them and read them I will bake you cookies.*  You can get it on Amazon, from Barnes & Noble, and in bookstores August 1.  
*and eat them myself because you live too far away.