Welcome to day 3 of Giveaway week! We are celebrating this shiny new site (And fall! And pumpkins! And general happiness!) by giving away pretty things.
Today's giveaway will cover your wall in beautiful things. Gold foil, brush calligraphy, and beams of sunshine to be exact. And there are THREE prizes today, each to a different winner. YOU LUCKY THINGS.
The first is a collection from Puddleduck Paper Co, so just brace yourself for the pretties: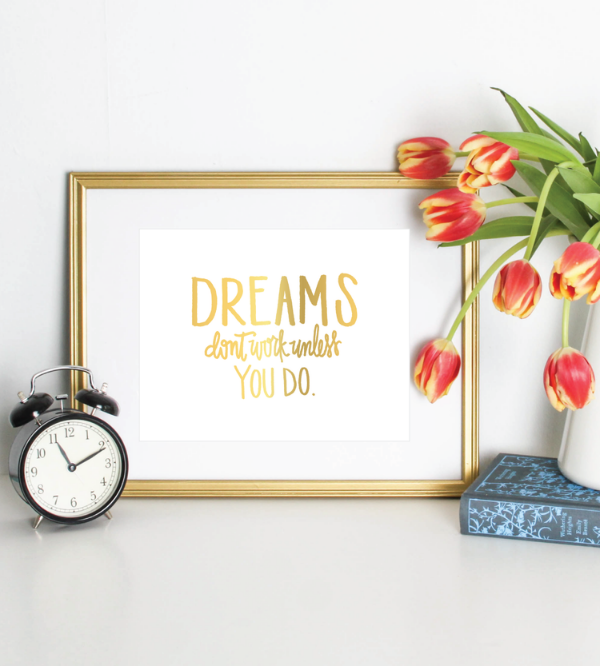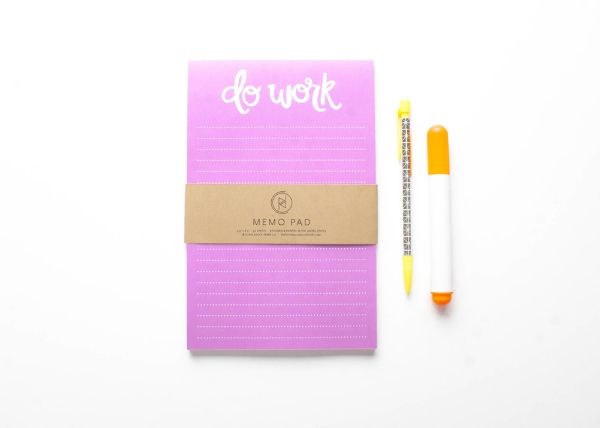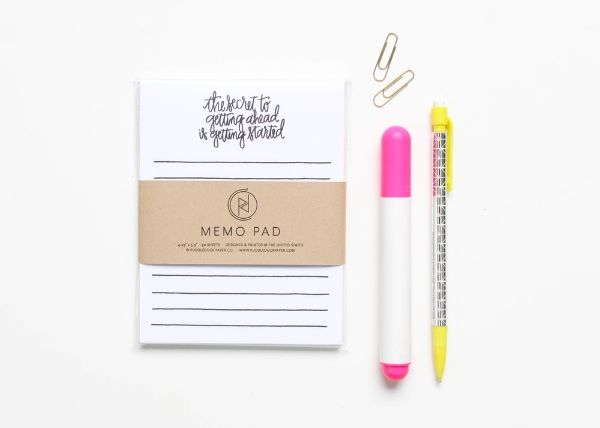 A gold foil "Dreams" print, a large "Do Work" memo, and a small "Getting Started" memo. So pretty and ON POINT. Aren't these the most inspirational, go-get-em designs you've seen today? "The secret to getting ahead is getting started." Yes. These could be yours.
The second prize is a watercolor calligraphy piece from Goose & Gemma. I have her Kid President print on my wall and nobody every comes over without mentioning how much they love it. The colors on THIS piece are swoon-worthy.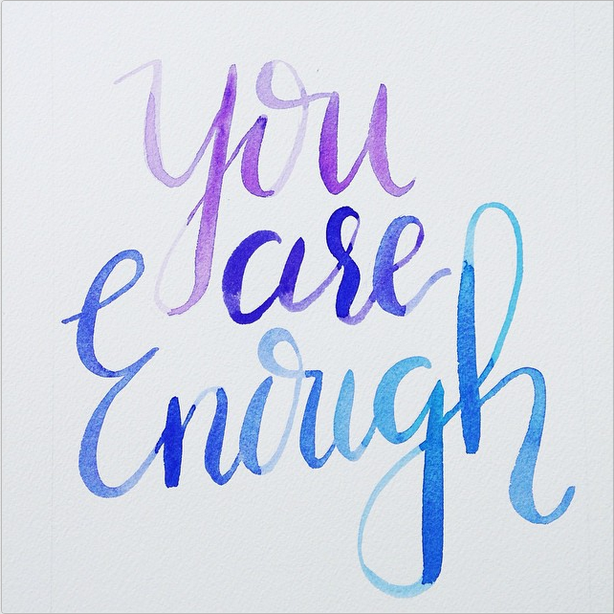 Dreamy. (This print is 9x12 on 140lb watercolor paper. I hung mine with washi tape, but it would be gorgeous in a white mat!)
The third prize is two prints from Shelby of The Honeysuckle Blog. Shelby is the one who created my "You're Not Lost" print this year. She's amazing. I am giving a way a copy of the "You're Not Lost" print and a "Rise and Shine" print too!
SUCH encouraging truths to have on your walls. I hope they help you set a tone of hope and joy in your homes!
To enter to win one of these TREASURES, just comment on this post with your favorite snack. For an extra entry, share this giveaway and tag the artists in your post.

My go-to snack is chips and salsa (the fresher the better) with seltzer water to drink. All day errday.
Good luck!
Kate
Here are the artists social media accounts for your extra-entry tagging. Follow them, they all make and share beautiful things! (And as always, if you don't win but LOVE something - go buy it from these talented women!)
Puddleduck Paper Co.
Instagram
Facebook
Tag on Pinterest with #puddleduckpaper
Goose & Gemma
Instagram
Facebook
Tag on Pinterest with #GooseandGemma
Honeysuckle Blog
Instagram
Facebook
Tag on Pinterest with #Honeysuckleblog