Good morning and welcome to day 2 of Giveaway week! I am celebrating the pretty new site (have you explored it yet?) by giving you pretty things. Yesterday I gave away shirts and gift cards, and today I'm giving away a set of 2 custom mugs from Grey Skies Blue. Because new clothes and coffee is the stuff of life.
Y'ALL.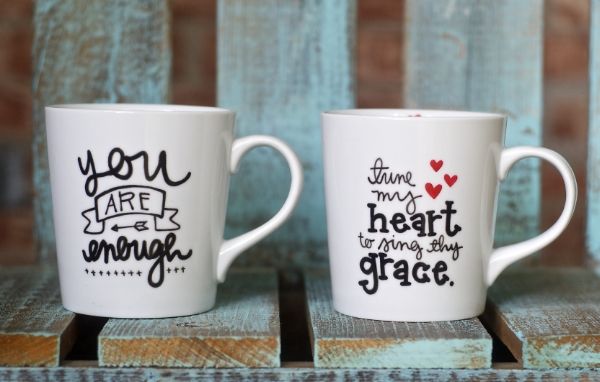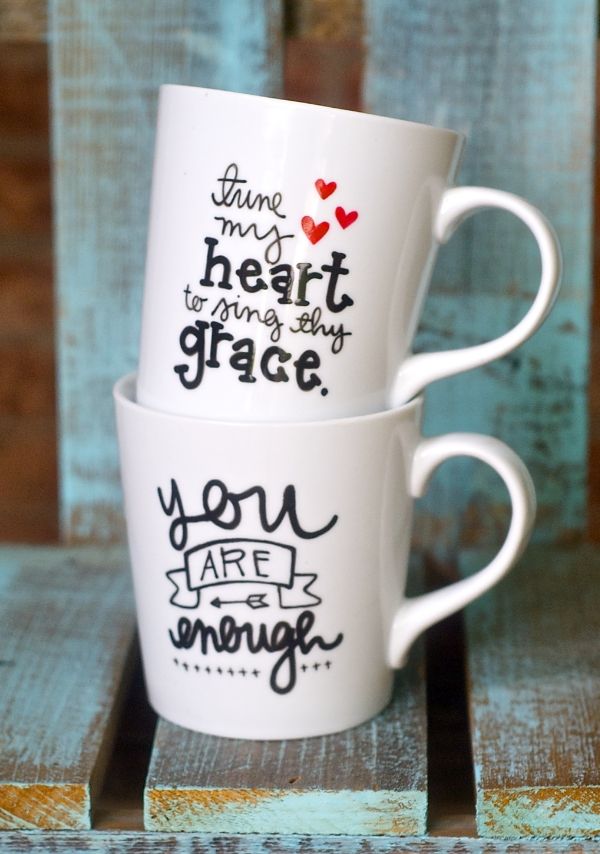 That is what I want to wake up to.
Katie (founder and artist at Grey Skies Blue) uses high-quality Crate & Barrel mugs and hand-draws each one with her mad skills. She does all kinds of custom stuff (you can see them here), and she made these especially for you!
To enter, comment on this post with your favorite morning beverage. SO EASY. For an extra entry, share this giveaway and tag Grey Skies Blue in your post.
I'll close this giveaway at midnight and notify the winners tomorrow.
My morning beverage is OBVIOUSLY coffee. No sugar, no flavor, just half-and-half*.
*and sometimes whipped cream.
Cheers!
Kate

Here's Grey Skies Blue's info for your extra entry tagging. You can also follow her if you love good handwriting, mugs, and really cute kids!
Grey Skies Blue on Instagram
Grey Skies Blue on Facebook
Tag on Pinterest using #GreySkiesBlue